Florida Highwaymen Painters, Celebrating Black History
Celebrating Black History

The Florida Highwaymen Artists began to paint in Fort Pierce, Florida, during the 1950s.
The Highwaymen group of 26, all men and one woman, has come a long way, but only because they are now aged and gray.  Over decades the group has accomplished a list of accolades in their journey.  From the 1950s, times of turmoil, until 2004, it has taken twenty-six African-Americans to receive recognition.  The Museum of Florida History induced twenty-six members to the Artists Hall of Fame in Tallahassee, Florida.  The Highwaymen's most recent accolade is in Washington, D. C., The Smithsonian Institution, National Museum of African American History and Culture (NMAAHC) acquired a collection of 18 Highwaymen paintings in 2014 before opening to the public in 2016!"  From the side of the road to legends of the road, the history makers have earned state, national and international achievements.  "But it hasn't always been that way," in reality, it has been a "struggle" that has taken decades, over a lifetime, for the group who became known as the Original Florida Highwaymen Artists.
Over Six Decades Ago, In Fort Pierce, Florida, a group of unknown, untrained African-American young men documented authentic Florida by painting the landscape's serene natural beauty.  The vision, encouragement, and training of black art instructor Zanobia Jefferson inspired A. E.  "Beanie" Backus, a prominent white landscape painter, to mentor her student Alfred Hair.  In the 1950s, during Jim Crow Laws, the south was racially charged and segregated when Backus began to teach Alfred Hair.  Hair was an African-American high school art student who was eager to make a career in painting and did not work as a field laborer as his colleagues did.  Alfred Hair was the only artist Backus taught to paint; their unlikely friendship and partnership began what would become known as the Florida Highwaymen painters.
Harold Newton was a young teenager when he established his life as a painter.  By the early 1950s, Newton had a list of clients when he'd met A.E. Backus.  Backus influenced Newton to paint Florida landscapes instead of religious scenes, which Newton painted on black velvet.  After Hair discovered his ability to make money and earn a living through art, Hair and Newton encouraged friends and family to join in.  Hair invented the makeshift assembly-line easel, discovered that his fast painting techniques generated quick money, and was convinced he could become a millionaire.  Two icons are the founders of the Highwaymen group, Harold Newton and Alfred Hair.
"The Heart Of The Highwaymen,"  A system of poverty designed and tailored for blacks, the Highwaymen searched to escape.   With no formal art schooling, close friends and family joined them and took up painting Florida landscapes.
Most of the painters would typically be seen throughout Southeast Florida.  One could find them creating their Highwaymen paintings in parks, river edges, and along the roadsides.
Then tragedy struck; Alfred Hair was killed in 1970, at the young age of 29, in a juke joint called Eddie's Place in Fort Pierce.  It was a famous hangout spot where the painters would meet to unwind for drinks and listen to the latest soul music hits after a long day of selling their paintings on the road.  Some of the men took a short hiatus to mourn the loss of their leader.  Others who had families to support continued to paint and sell their work on the road.  More friends joined in, and the young entrepreneurs continued strong over the decades.
The name Highwaymen, legends Of The Road, was earned because of how they sold their paintings.  Door to door, business to business, attorneys, and doctors alike, alongside U.S. Highway One and A1A.  They displayed their hand-painted creations from the trunks of their cars, lined side by side, and for $25 to 35 dollars, sold them to locals and tourists.  They used crown molding as frames, Upson board as canvas, tree trunks as easels, garages, and backyards as studios; makeshift materials were the only game they knew.  Signatures scratched in with nails, colors of undeveloped Florida, and vivid scenes in oils were still wet.  So who sold paintings still wet?  "The Highwaymen did!"
The Long Hard Road:  Shunned for the color of their skin, neither museums nor galleries would showcase the work of black artists during the Jim Crow Laws.  The young men had no choice but to take to the road.  Under the radar, they achieved success and fame!  From the 1950s to - the 1970s, it is believed the Highwaymen created more than 200,000 paintings—a far better living than the hustle of working in packing houses or back-breaking fields.  Picking oranges, tomatoes, and pineapples were a life designated for blacks.  In the early 1980s, as sales dropped and interest in their art seemed to diminish, many Highwaymen took a hiatus and pursued other careers.  Then, in the early 1990s, the Highwaymen realized a resurgence in collectors and the public interest because of quite a bit of written publicity.  With this renewed interest came a sharp rise in demand and value.
Today, entrepreneurs, the Florida Highwaymen paintings remain widely popular.  But, again, many of the Original 26 now earn a living by painting unique, highly collectible, primitive Florida landscapes valued at thousands of dollars.
Harold Newton of Gifford, Florida, was 59 when he died of a stroke in 1994.  Most would agree that Newton set a precedent for selling his paintings door-to-door that the rest would follow.
"The Florida Highwaymen Artists are "The History Makers," the earliest core Originals are the eldest, Roy McLendon Sr., who painted before Alfred Hair and after Harold Newton.  Livingston Roberts and James Gibson, followed by Sam Newton; Mary Ann Carroll, the only Original female.  Willie Daniels, followed by his brother Johnny Daniels, George, and Ellis Buckner, painted before Alfred Hair died in 1970.  Hezekiah Baker stopped painting after the death of Hair.  The top salesman for the group, Al Black, began to paint after Alfred Hair died.
The legends started with two painters, and twenty-four joined in overtime.  Blood and non-blood, the majority were close friends and a few families.  Only three sets were brothers, Harold, Sam and Lemuel Newton, Willie and Johnny Daniels, and George and Ellis Buckner.  All nineteen were non-blood friends, some close-knit, others not as close.
"The story started with two dreamers, then twenty-six pioneered," the group is now known as the Florida Highwaymen.  The Florida Highwaymen are sometimes called "The Last Great Art Movement of the 20th Century."
Once labeled as painters, decades later earned the respect of artists.  Worth repeating, in 2004, twenty-six artists, all men, and one woman, were officially recognized and inducted into Florida's Artist Hall of Fame and a host of museums, nationally and internationally.  The most recent affirmation in 2016 is the "Smithsonian." The National Museum of African American History and Culture (NMAAHC) in Washington, D.C.  A significant important African American Cultural achievement!
"The Florida Highwaymen artist's story is for certain one of intrigue," a true "American Dream" based on real lives; some never lived to see their success.  The legends used painting as a way out of a segregated life.  An American story and Highwaymen's history are told through the artist's narrated accounts.  In 2001, author Gary Monroe located, researched, identified, and wrote the narrative of twenty-six authentic Florida landscape painters.  Many have written books and continue to write as unknown discoveries are revealed.  Extensive collections are owned by Highwaymen historians, art enthusiasts, promotors, and contributors.  In 1994, a Florida art collector, Jim Fitch, wrote an article and was credited for appointing the group's name, "The Highwaymen." The Highwaymen earned the reputation because they peddled their artwork up and down the highways, and the art world noticed.  Respectfully, several Highwaymen have ventured to write their untold history of untold stories through books, websites, and social media platforms.  But there is still much to discover!
The Original, the Florida Highwaymen Handed Down History, is not at the celebration alone.  In 1973 "The Historic 2nd Generation Art Movement was established with family Roy McLendon Jr. and friend Jimmy Stovall.  The 2nd Generation helped to create some 200,000 nostalgic paintings.  The 2nd Generation is the most powerful extension of history started by "the Originals." History continues as the Historic 2nd Generation continues to create distinctive 1950s authentic Florida!  "Highwaymen Art" is nostalgic and unlike any other!  And yes, the magic and the memories are still worth it!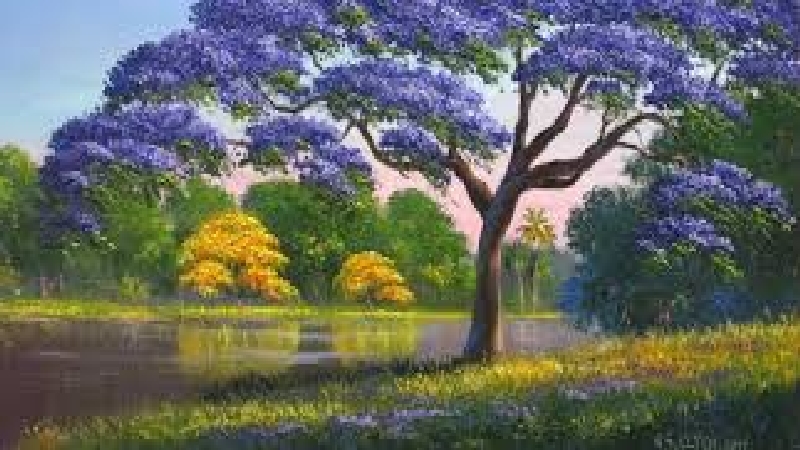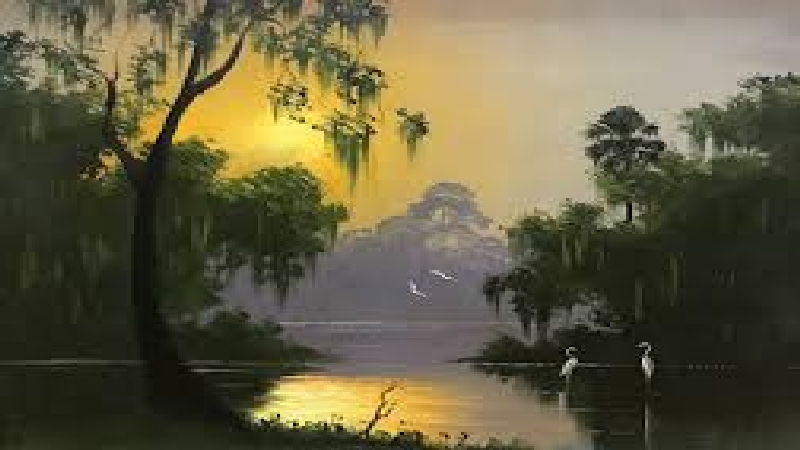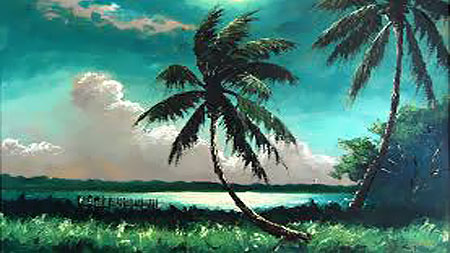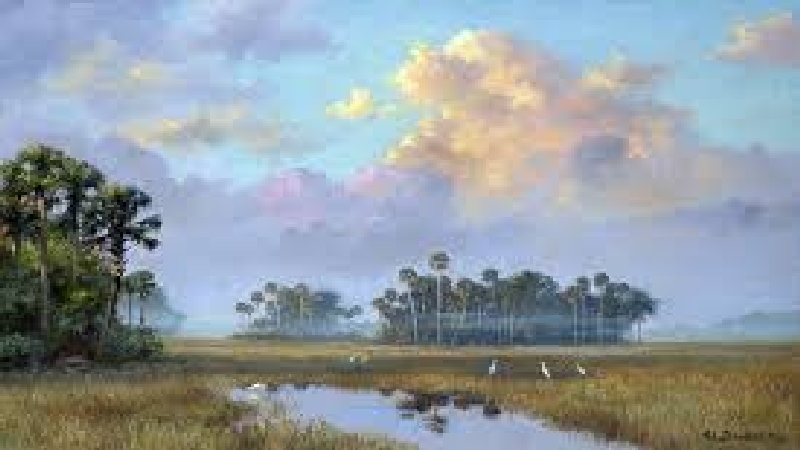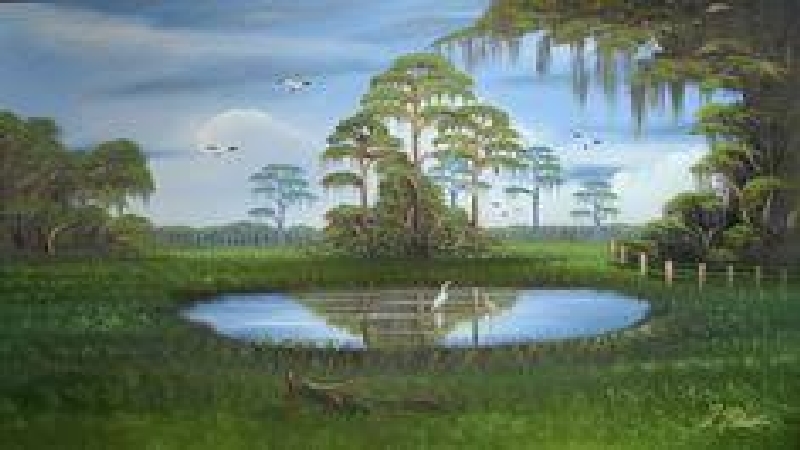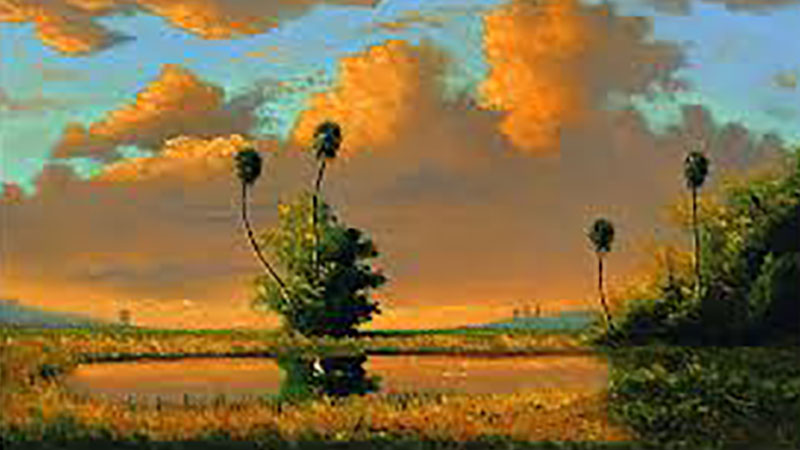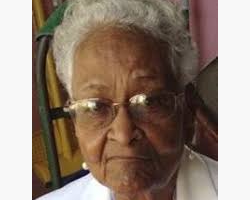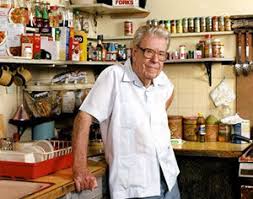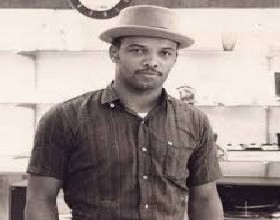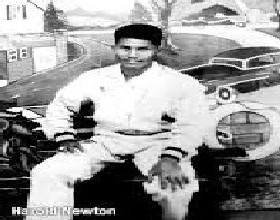 Celebrating Black History