Hall of Fame Original Florida Highwaymen
Fort Pierce, Florida, A Legend of the Road!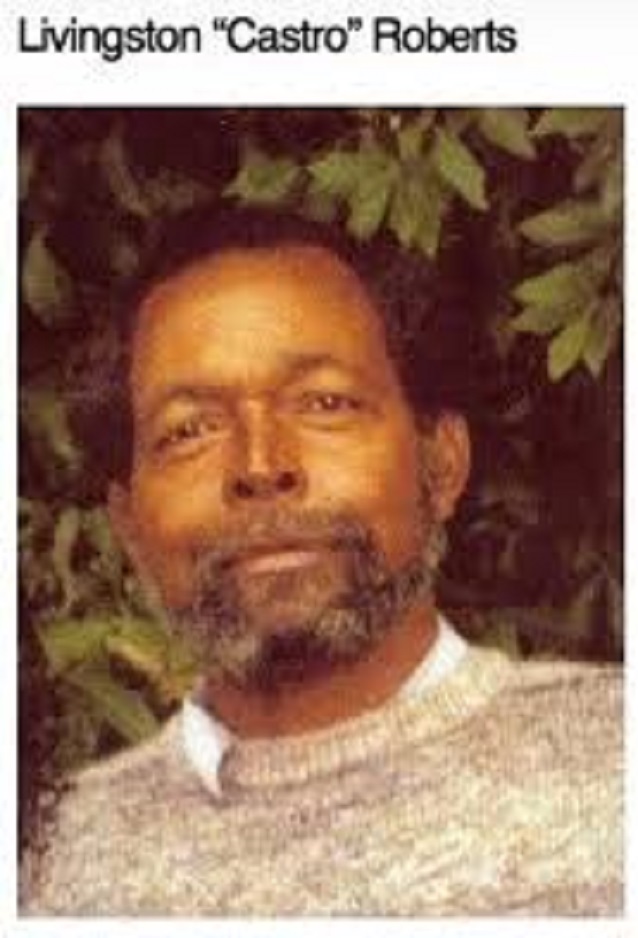 "The History Maker!" The legend of Livingston "Castro" Roberts,
one of the earliest Highwaymen artists, was born in Elkton, Florida. He moved to Fort Pierce to live with family, in 1957. Livingston met Alfred Hair, the young men were both 19 years of age and shared a love for painting, they became good friends.
The buddies enjoyed sharing their talents, many of the painters learned to paint from Roberts. The painters would later be called the Highwaymen. His friends called him Castro, named for his beard, he resembled the country's dictator of Cuba, Fidel Castro.
One summer night, on August 9, in 1970, was a night Castro would not forget. Castro and Alfred were enjoying drinks at Eddie's Place, a popular juke joint on Avenue D, where locals and the painters often gathered, after a long day on the road selling art. Castro and Alfred were having drinks, it happened when jokes and loud laughter went little too far.
Julius Funderburk, crossed Alfred in a jealous rage, in what could have been a misunderstanding over Funderburk's girl. Threatened by the thought, Funderburk went outside to his car, returned with a gun, and shot Alfred once. Alfred fell, the second shot to his body took Alfred's life. That night, at that moment, so many lives changed forever. Castro witnessed his friend lose his life, he was heartbroken.
Castro was never the same, he moved to Buffalo New York, to live with family. The change of atmosphere helped him heal, and he began to paint again. Castro sold much of his work in Canada.
In 1975, Castro moved back to Fort Pierce. He painted on the red carpet, in his backyard under the big Brazilian pepper tree. No shirt, he painted bareback, the Florida breeze against his skin kept him cool. Among laughter and drinking, smoking was another enjoyment in Livingston's life, but the cigarettes lead to lung cancer. Livingston Roberts died, January 17, 2004.
A loving man, Livingston had a good heart, he painted for more than 47 years. He influenced those he knew and those he didn't know, through his love of Florida landscapes. His life's work brought joy to all.
One of the best painters, many sold his work. According to Al Black, he sold for Castro since 1963. Al Black, highway-ed across the Florida, Georgia state line, Alabama, and other states.
Livingston "Castro" Roberts is a part of the Highwaymen Heritage Trail, in St. Lucie County.
Castro helped make Highwaymen art what it is today.