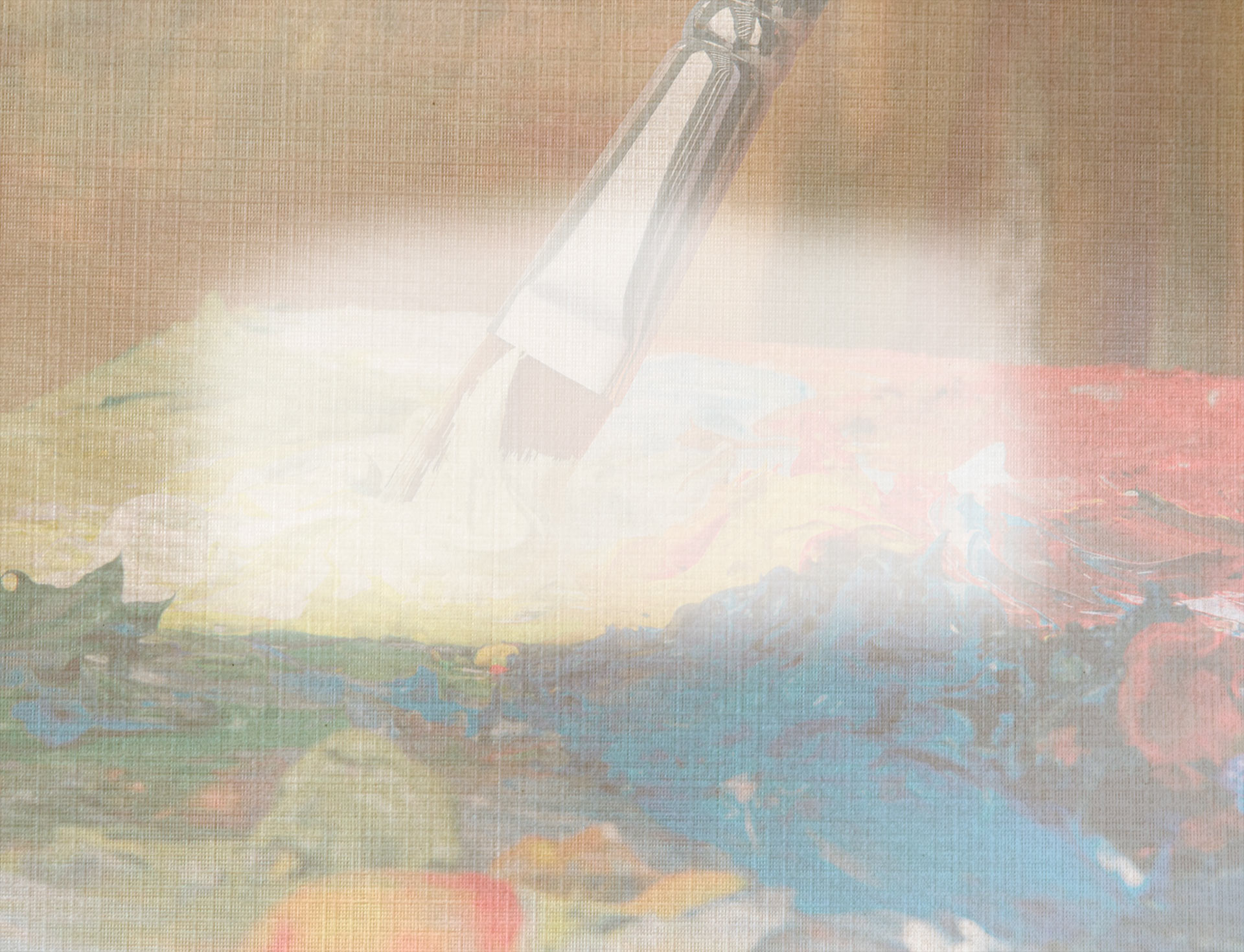 Commemorating the life and journey of Johnny Lee Daniels
He lived his life in the deep south of Fort Pierce, Florida. Johnny "Hook" Daniels was born July 22, 1954, in Quincy, Florida. The 1950s and '60s was a racially charged era of the Civil Rights Movement. Daniels a member of the Highwaymen Art Movement is of this era. He was the youngest of the earliest core originals. A veteran painter of more than 40 years, he began to paint as a young teen and never stopped.
In the mid-sixties, Daniels journey started by making frames for a short time. Not happy with his earnings, soon after, Daniels learned to paint followed by his brother Willie, by painting in his scenes when he stepped away for a break or wasn't looking. Johnny also enjoyed watching his friend Livingston Roberts paint. Not fond of his younger brother's habits, one day, Willie decided to take Johnny to the fields to pick oranges. He made enough to buy his own art supplies and never stopped painting! Johnny earned his place in art history and was inducted as a member of the Original Highwaymen into the Florida Artist Hall of Fame in 2004.
A legend of the road, the name Highwaymen was earned because of the way they sold their paintings door to door and business to business. Along the sides of US One and A1A, the trunks of their cars served as their office, displayed their work that attracted locals and tourists. They used crown molding as frames, Upson as canvas, tree trunks as easels, makeshift materials was the only game they knew. On the road was hard, $25 or $35 dollars a painting, the Florida scenes were still wet! Shunned for the color of one's skin, museums and galleries would not showcase the work of black artists during the Jim Crow days. The African American group impact was great! Economically, socially, culturally and geographically, and remain sustainable to this day.
The pioneer's life was a historic teaching journey. Although no heirs painted, like the icons of his time, AE Backus, Harold Newton, and Alfred Hair, Johnny handed down his heritage to friends, family, blood, and non-blood. He invested countless years, into their careers. The value he saw in their lives, valued his own, now transcends time.
A core member of the group, Johnny is known for his unique challenge and tremendous impact mentored five close friends. Johnny Daniels honed the skills of, Jimmy and Johnny Stovall, and Kelvin Hair over four years. They were able to sell their work at much higher prices. Side by side, he mentored one female protege AJ Brown and last taught Richard Edwards. All are America's Highwaymen Historic 2nd Generation. From meager means, Johnny was proud to own two galleries. His humanitarian spirit reached above and beyond. Over time he ensured their accreditation, entitlement, and success. Johnny Stovall and Kelvin Hair were his business partners in his first gallery, Johnny chose AJ Brown as his partner in his last gallery.
The sudden loss of my God uncle Johnny Daniels, was yet another tragedy! There was no understanding of how minor elective endoscopy surgery could end in death. This is known because "I was there," with Johnny, each day in the hospital before he died. Johnny and I, spoke by phone just before his surgery that morning. According to his nurse, a surgery that was supposed to take about thirty minutes, she would call me afterward. I waited and waited, for Johnny's nurse to call me back, but her call never came. In my art studio, I laid on the sofa watching the clock, wondering what was taking her so long. I called her but was unable to speak with her. The clock said 12:30 pm, I left the house to make the 1:00 pm Highwaymen meeting. While waiting for the meeting to start, the group arrived one by one. I received "the call," from his niece Tate. In shock and disbelief, the words she spoke over the phone, made my heart drop, the beating rhythm was fast. In pain, it was hard to form the words as I informed Kelvin of the news, who'd just walked. From that moment on, the news traveled fast. I rushed over to the hospital, everyone followed. All the Highwaymen were there to see Johnny. Friends were in shock, the family was devastated. The end of another era, the loss of another Highwaymen legend, Johnny brought both generations together, in more ways than one. Together, in a little room at the hospital, we all prayed and said good-bye. Together, we all mourned his passing, at his funeral, in the church on Orange Avenue. For me, it was never the same without him, he kept us all friendly with one another. Our loved one expired and is truly missed.
A sense of pride and respect, Daniels has earned! A HISTORY MAKER! The self-taught entrepreneur was gifted with impeccable talent, his work sold for thousands and now ten's of thousands. His God-given talent is reflected in his personal love for God's nature in a lifetime of wildlife paintings! Never did he realize he'd bridge such a significant historical connection! The Originals and the 2nd Generation. Preservation of America's history through art education for future generations are essentials Johnny understood. He is honored and remembered for his great achievements and contributions.
America's legend Johnny Daniels died May 26, 2009, at the young age 54 in Fort Pierce, Florida. Pleased when Cultural Affairs, Ms. Jody Bonet commissioned me, to construct his grave-site monument and even more honored when Ms. Curley Daniels authorized me as well. Ms. Daniels truly understood the nature of our closeness, she considered me family, a member of his legacy. Heirs named AJ Brown as legal representative and spokeswoman over Johnny's art estate.
History of the Highwaymen is a part of our collective American past-time. Their rightful place in the world of art was reaffirmed when the United States of America, First Historic African American, Commander-in-Chief, 44th President Barack Obama held the highest office of the land and First Lady Michelle Obama added two of AJ Brown's paintings to their private White House collection. Johnny Daniels was included in their collection.
Media: Hand carved ceramics & ceramic mosaic tile over concrete, cost: $7000.00
Location: Fort Pierce, Florida, Pine Grove Cemetery, 1000 block Avenue L, section 2-N
Fabricated: Mosaika Art Design
Budget: $1000.00 St Lucie County Board of County Commissioners & $6000.00 A J Brown
Labor: Highwaymen Artist A J Brown, assisted by J Brown & Lee Andrew "Pap" Moore


Florida Highwaymen Obelisk
In 2009, Florida Highwaymen Historic Artist AJ Brown served as the first secretary for the Highwaymen group during the first official 501(c)3 organization. St. Lucie County Manager of Cultural Affairs Jody Bonet, asked Brown if she would assist artist Stephanie Werner, with the history of the $90.000 "Highwaymen Obelisk" project. Brown's devoted contributions of over a month, helped preserve the Highwaymen story, accuracy and legacy which secured Werner's vision and provided the written context, that served well for the obelisk. Additionally, Brown was also asked to donate her time to assist as a liaison to Mosaic Fabrications during the on-site construction of the project. The Johnny Daniels grave-site monument and the obelisk is adorned with one of Daniels own paintings, early morning St Lucie, a fitting inspiration constructed by his protege' AJ Brown. Werner thanked Brown in a February 06, 2016, letter of acknowledgment, of their collaboration efforts. A monument of significance stands for decades, carries this unknown, unrecognized, tribute by Florida Highwaymen Historic Artist AJ Brown, and is indeed an honor!